Chin lifting mask, does it work?
5 per box so my girlfriend and I splurged on this purchase at our local beauty supply, paid $40 for the box working out to $8 per mask which is a bit pricey but not crazy. We set plans to have a girl night and mask it up. Face masks, under eye patches and chin mask.
Gal at our beauty supply suggested sleeping with it for best results but package instructions say 10-60 minutes and that is for a reason. It was a bit uncomfortable after a few minutes. The tension around my ears started to cause pain so not something I could ever sleep with.
Cloth was soft and it was definitely a tight fit. After it I had soft and tighter skin on my jaw line. After a second time also noticeable tightness and softness so this product works and I think may have good results if used over time continuously (like most things). I can say I tried it but have not gone back to it because of the discomfort. If you are into trying new things give it a go and see how you do.
This item is less expensive on Amazon $32.97 with prime membership.
First time I made it a girl night and masked with wine and a friend. Enjoy yours solo or with a gal pal. Make a memory. Be Awesome and Sparkle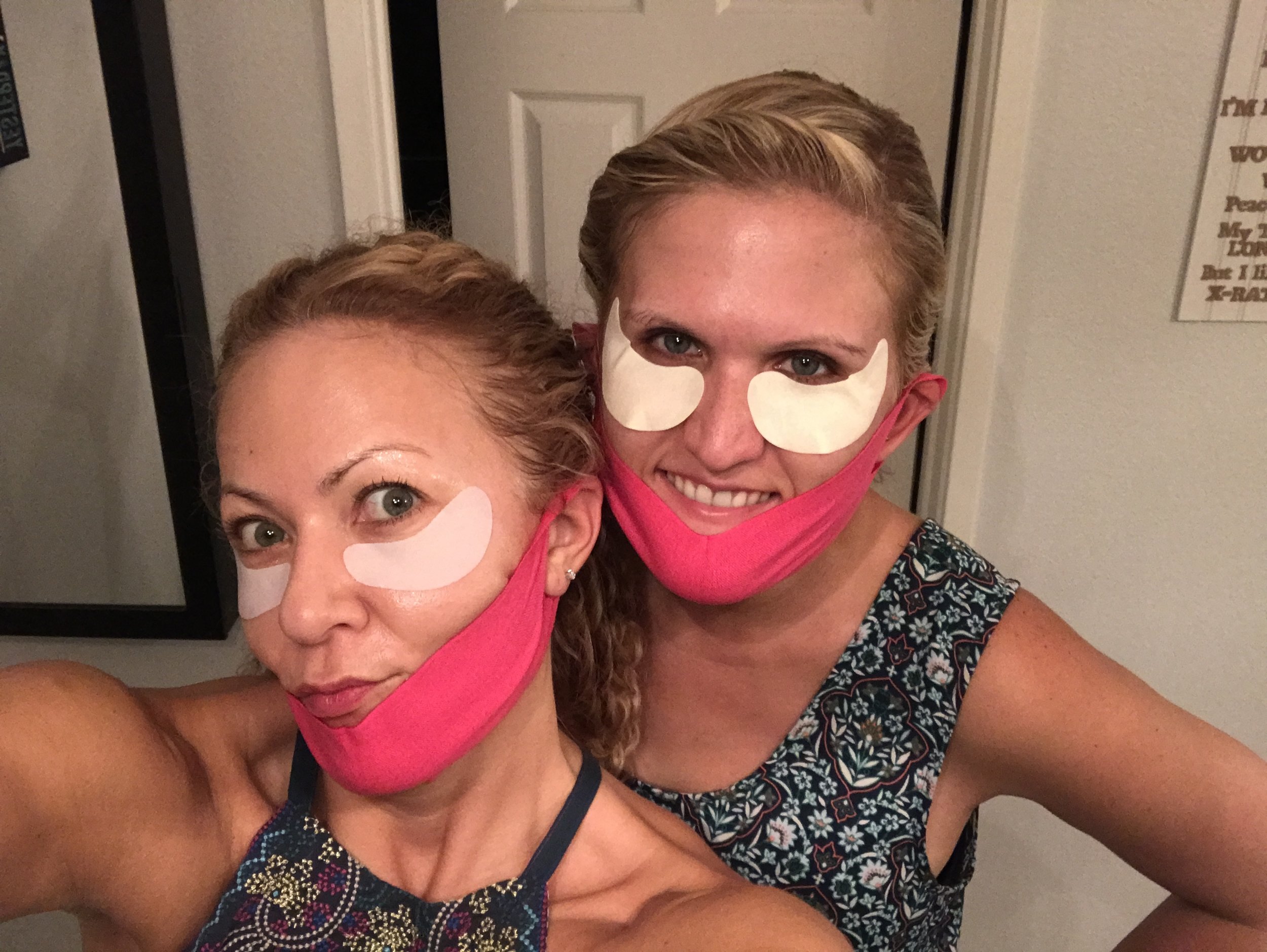 Second time solo and close up of what this mask looks like. I left it on for an hour and did feel a tightening right after for sure as well as smoother chin are a day later.