Affordable Luxury - Baths
It does not have to cost a lot to feel pampered and to add a touch of luxury to your home life. Baths are soothing, relaxing, pampering and can feel luxurious just by adding details that elevate the experience and make it what you consider luxurious.
I am always on the go. Even at home I cannot sit still, always I find something to keep me occupied. I love taking a bath but don't give myself the time too often. When I do setting the stage for a specific experience makes it more luxurious. Let's get started!
Valentine's Day was one such day when I carved out time to relax, clear my mind and decided on a bath. For bath supplies I visited TJMaxx and on their clearance isle of beauty products found my 3 bath essentials for this V-day soak.
Philosophy - Sugar Plum fairy bubble bath $6.50 clearance price

Pink Grapefruit Body Scrub - $4.99

Bath Fizzers and Bath Puff - $3.00
To elevate my bath time I lit all he candles that are normally on my bath tub as decorations and for ambiance added Champagne Toast scented candle from Bath and Body Works. This scent is part of their holiday collection so I stock up in December.
My bath necessities
A body puff

Light up rubber duck (because it's a bath)

Tray for my phone and face towel

Lovely glass of white wine for extra added relaxation
All that's left is to hop in and relax. Bring a magazine or book, turn on music, bring your phone. Whatever it takes to relax you throw that into this mix and hop in.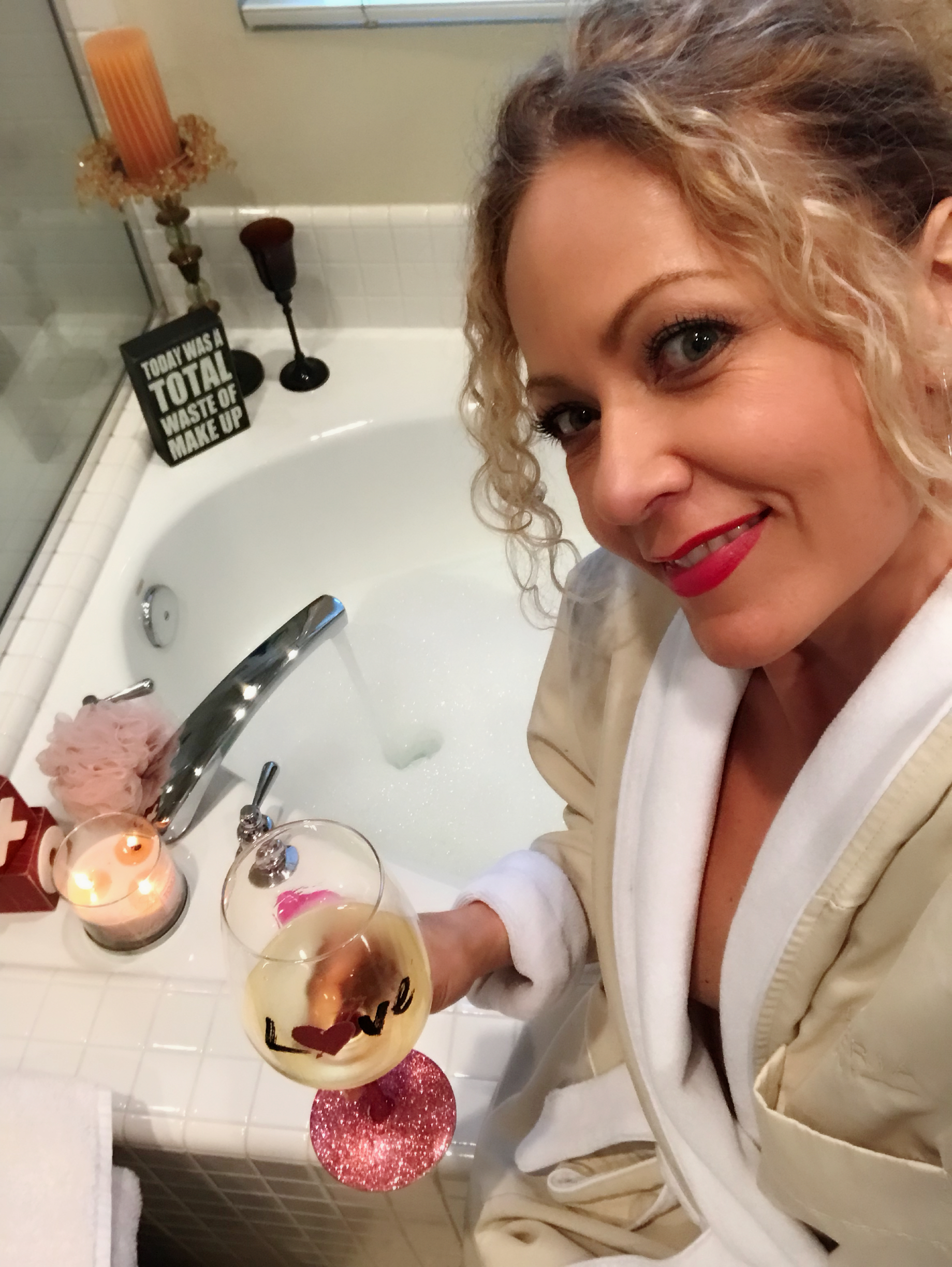 Only thing that is always a bummer and a bit awkward is when bubbles disappear. Here is me toward the end of my bath at which point I was just sitting in warmish water. Bubbles put the B in Bath. Without them it does not feel as fancy or fun.