Pretty in Pink
Day 15 of #MonthofSparkle
Today is our annual progressive dinner and my outfit was inspired by this J Crew dress purchased months ago at Nordstrom. I had to have it and until now just kept looking at it not sure when I should wear it. Holiday time seemed perfect to throw in a little non-traditional pink.
Of course there has to be sparkle so I have added shimmer in form of metallic tights from >>>>, Sparkly rope necklace $19.95 and cuff $14.95 from Express at 50% off. I could not decide which of the jacket options to wear with it so I tried on all 3 of these. Tuxedo style silver shimmer, fitted angled zipper in black/silver or fur poncho. I opted for tuxedo jacket for contract of feminine and masculine.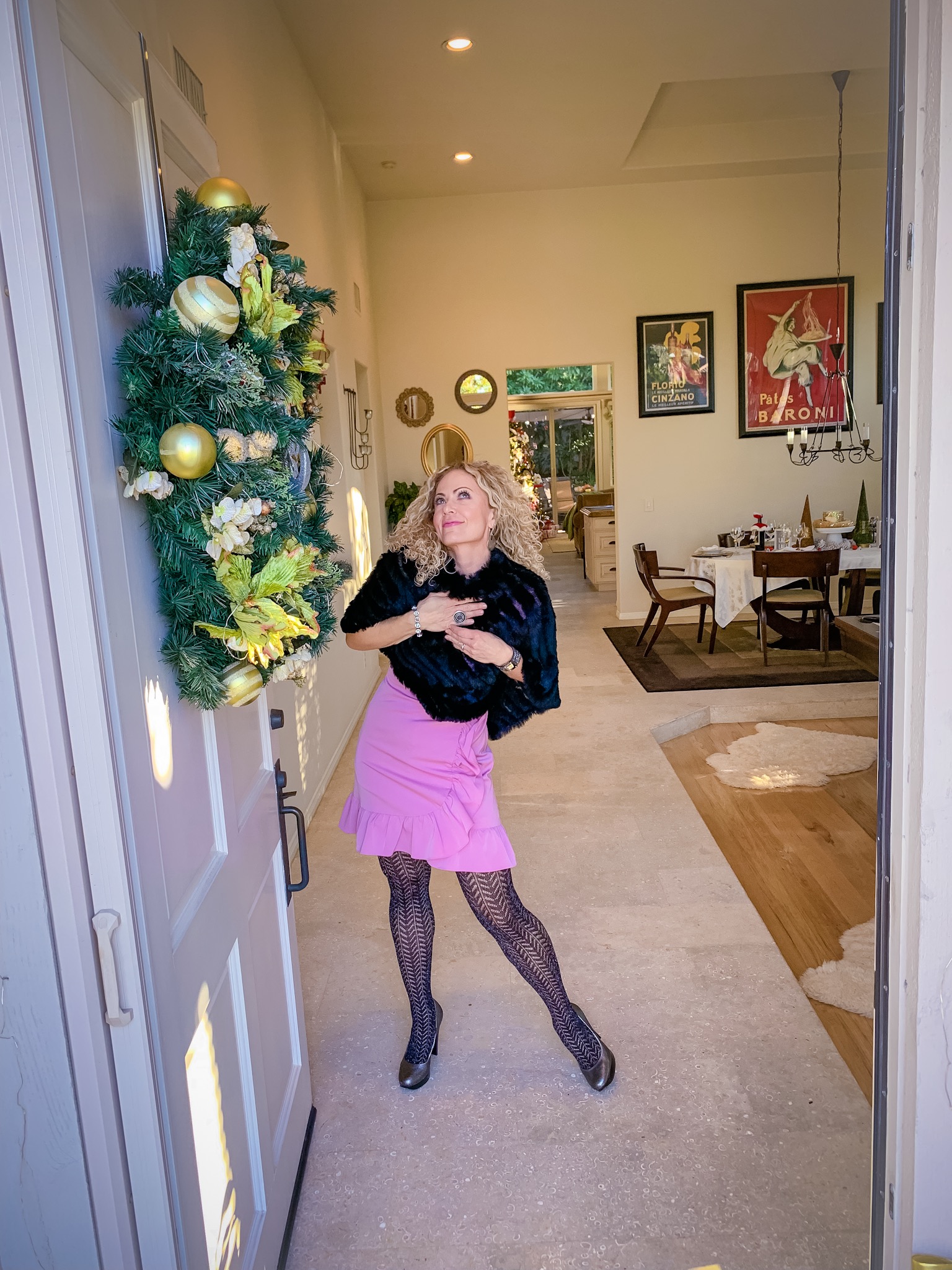 THE DRESS that inspired this look
Ruffle, one shoulder in pink/lavender color
This dress has a feminine design and silhouette and styling it can go so many ways. I would even throw on sneakers and a bomber jacket for a street style look. When I bought it, I saw a lot of different ways it could be worn even though it looks like it may be an occasion dress.
STYLING THE LOOK
Click to checkout my post about the look for detail. Taking occasion looks and integrating them into everyday looks works with right styling, so don't dismiss something when shopping. Look at alternative ways you can wear it. My advice is buy it, try at home with various things that you think could style with it and decide. I often know as soon as I start mixing and matching at home, whether it is a keep or return. This tends to take the stress out of shopping for me.