Change your hair...change your tude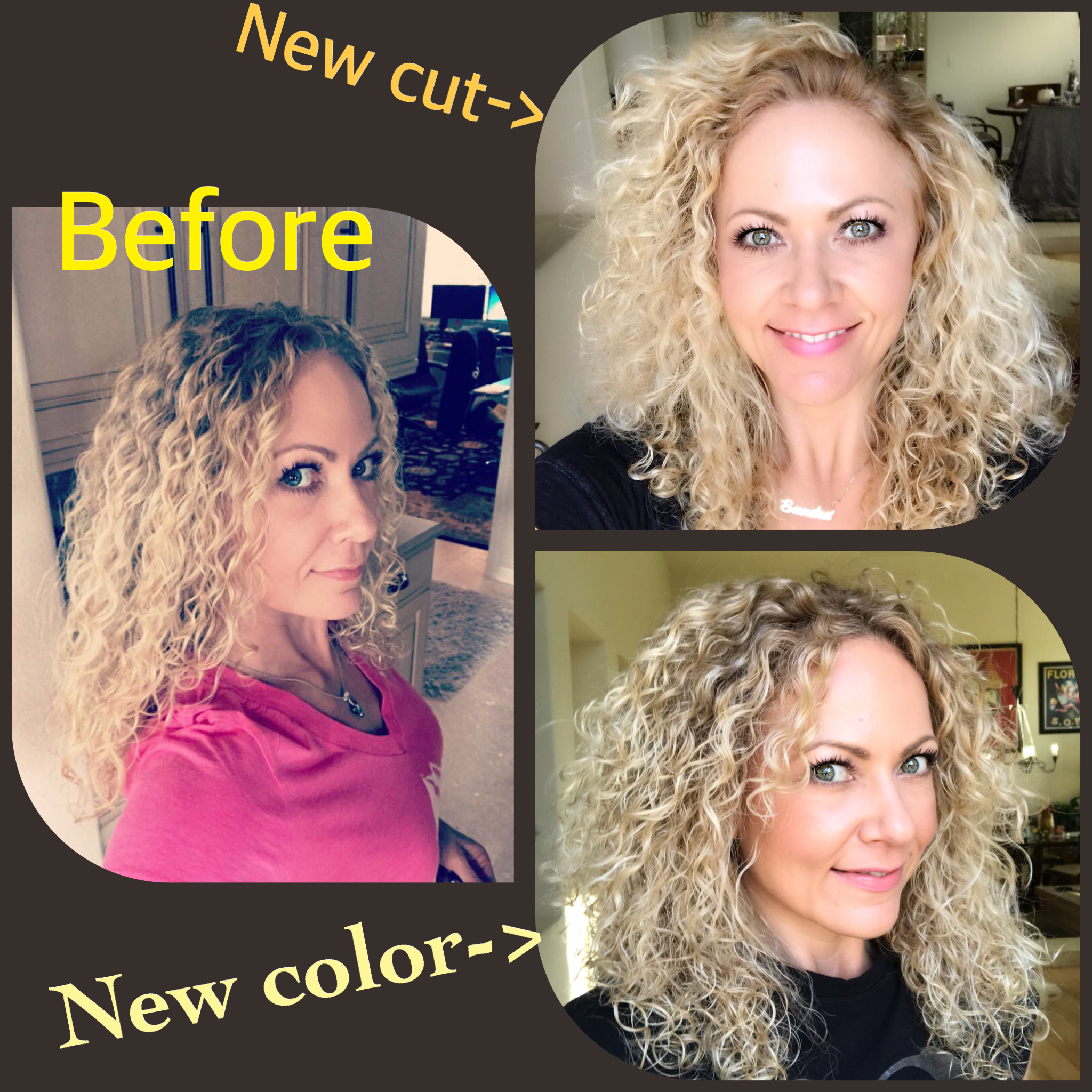 I have worn my hair the same way for so long and finally decided to move toward changing it to more fit my personality. What is that you ask? Well spunky, fun and BIG! I so want volume so with curls that means layers. Scary because of the shrink factor I pulled the plug in 2 steps. For anyone with curls you may agree but it is scary to trust people in layering your mane, it can go so wrong, and for me it has in the past. When done right you can keep the length but get a more contemporary due and VOLUME.
All pretty much one length. Hard to volumize because of the length. Color was very gold blond and one tone.
Instant volume with just a few layers. Still have the overall length but now the front and sides are so much easier to style and options of wearing side or middle part both provide me with much needed fullness.
Added some low lights, darker roots and more ashy vs. gold tones gave me instant dimension.
Next stop perhaps more dimension and more layers to really give me some Texas hair. I cannot wait for this curly Q to keep getting more spunky.